There is great excitement at Empty Mind Films as our new documentary on Modern Arnis is finally under way and being filmed. We are very pleased to be able to feature some of the very best experts and many Grand Masters of the Philippines, such as Grand Master Rodel and GM Jerry Dela Cruz. In Cebu we visit with Grand Master Nick Elizar at his Nickelsticks training center. We are accompanied on our Philippino FMA tour with US based Grand Master Bobby Taboada (see photo above partnering with Neil, the son of GM Nick Elizar) and Grand Master Tim Hartman who is acting as our guide while on location. Germany's master of the Filipino arts, GM Dieter Knuettel is also featured along with American Filipino knife expert, Master Bram Frank. We are sure that no documentary on the Filipino Martial Arts has included such dignitaries before and we have many more guests to come.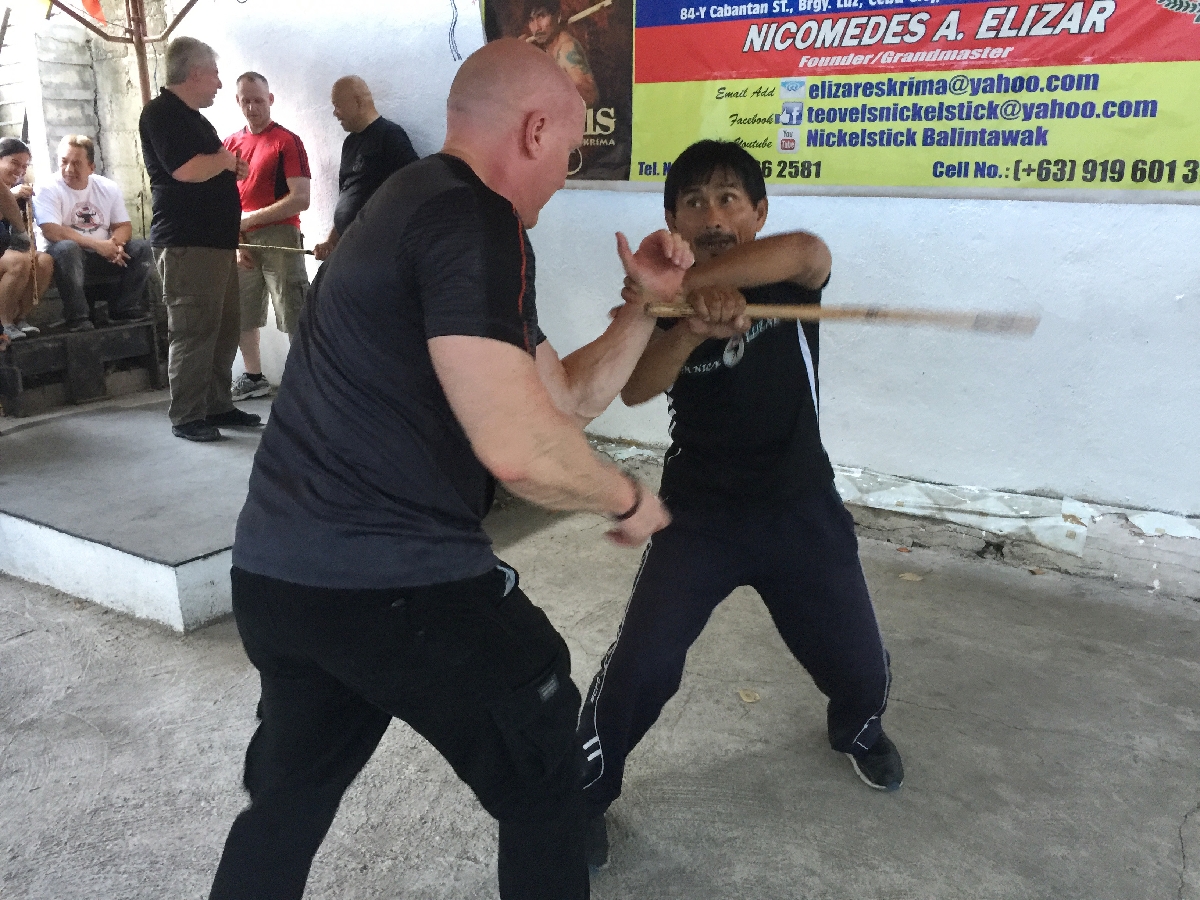 Our documentary will be packed with in depth interviews and training classes on what is fast becoming a mainstream martial art in the USA and Europe. Please visit often for more information on this and our upcoming new releases for 2016. Visit our facebook page for daily and weekly news updates.
Above: Filipino weapons expert Bram Frank shares his considerable knowledge of the long blade or 'Bolo'.